This isn't one of those posts where I try to claim I know the answers and you should read to become enlightened (hopefully I never really write like that at all). This is about the way I work, want to work and look for ways to improve. What I will do is mention two or three tools I like to use and why, then see if you can help me to come up with some more. To put in context I love to work out loud, and I'm giving a presentation on the collaborative working and sharing and would like to spend part of that time on tools. Part of being involved in collaboration and sharing is knowing you don't hold all the answers, so it would be great if someone out there would help a little with a comment or two to lead to some further investigation. So, here's what I use and love, and where I need more help!
Google Apps
My Drive
If you're looking at collaborating then Google is a pretty damn good place to start. I'm always amazed still at the proportion of 'team' work that gets sent around on Excel or Word seeking input from others. It seems like madness to me to deal with version control and shared drive spaces in an old-fashioned way, when great tools exist to enable us to work on the same spreadsheet or document at the same time from a variety of locations. When you're in the apps, I love the way they show you who else is there (the anonymous animals are always good for a giggle too) and you can see live updates. My 13 year-old daughter does her homework in Google Docs and shares with me to help her edit! Google Drive is enormously valuable too, with the huge amount of free storage offered even on a personal account it makes sharing of large files really easy. Sites I find a bit clunky, but for a free service I can live with them too. Of course you also get the most common email address and the way a large number of other apps allow you to sign-in with Google makes having a Google account a must in today's collaborative sharing world. If you don't have a Google account I really don't understand why not. I'm predominantly an Apple user and the account and apps play well in the Apple environment (I'm not a fan of Android as an OS but that's just me) and Windows - particularly if you use Chrome as your browser (if you're using IE still you've lost me again...). Yes there are limitations, things like Power View in Excel just don't have an equivalent in Sheets, but for 90% of what you're going to do, this suite is tops.
Trello
One of our Trello boards on development work
If there's been one go-to tool over the last few years for me it's been Trello. This great little app/saas offering started out as a project management tool and is very good at that but is adaptable to so many other things. When I describe it to people I say it's a bit like a big whiteboard, you put headings on it (lists) and then it's a post-it sticky system where you put as much or as little as you like on the 'cards' and can move them around. It's collaborative in that other users can write on the cards, change the names of lists, add stickers, notes, attachments, links etc and everything updates real-time. Chuck in there an audit record of everything that's going on and an active set of features that are regularly updated (and a good support community) it's a really versatile tool. Log-in with Google of course and start building in a shared environment from the get go. Great for teams, particularly where projects are involved or across organisation.
Slack
My Slack teams
Man I love Slack as a comms tool for teams, it's slick (which probably would have been a better name too!), can handle multiple teams and groups and is very very neat. I love that you can tie it in with Trello boards and use it to communicate out changes and an easy way to track the changing picture on your Trello boards. Slack isn't a way to engage the wider audience and reach the outside world - you have to know your teams first, but once set up it's a really powerful tool. I do like the way you can have different emails, different domains etc and Slack is happy and doesn't care whether you're Windows, Mac, Linux, Chrome or whatever - just good quick comms across the group with private and limited areas really easy to setup. One of the good things is very simple, just adding a set of reactions to say you've seen things, and the reduction effect this has on unnecessary emails is more than welcome.
Twitter
Much maligned but Twitter is another go-to collaborative tool for me. I know people spend a lot of time setting up lists etc, but my favourite thing about Twitter is that it's a quick and easy way to get stuff out there. If Slack is about teams and optimum work in exclusion, for me Twitter is the other end of the spectrum - inclusion to everyone. Once you embrace that Twitter can be a really fun environment. When I publish a blog like this, the first thing I'll do is pop a link to it up on Twitter to direct traffic here (okay, light traffic, but traffic all the same). If you need help, where better to ask for it than in public? The use of hashtags means that your needle in a haystack request now has a beacon attached and the more you interact the more you get out of it. When you think about avoiding silos this is where Twitter can really come in to its own and if you're like to learn things that you want to find out about (self-directed learner) then try searching and reading through this great little curation tool. Yes, yes, I know Twitter isn't a curation tool per se, but if a great article has been written, it's usually been discussed or shared on Twitter too...
Others
Yes Facebook and LinkedIn deserve a mention because like the rest of the world I use them, I particularly like the closed groups on Facebook (sports teams are a lot easier to run these days) and LinkedIn I use but often in a way I feel is a bit fake (I'm not sure what my professional persona is, but that's where you'll probably find it). I think Zoom is a great tool for video (remember when Skype was our go-to tool?), Blab seemed a bit quirky but I didn't quite get on with it in the early days because it crashed a lot so I don't really do that much...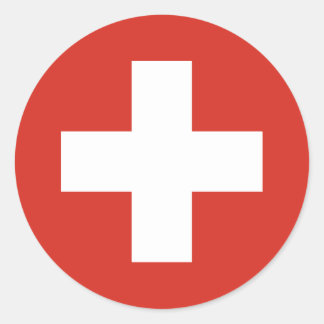 Every tool I've mentioned here also happen to be FREE. I only mention it here so you can see that free tools aren't my priority as such, but the fact that they can work together without charging the end user is like the Swiss flag; a big plus :)
So there we go... this list definitely needs building and working on - want to help to achieve that? Add a comment to this blog or email me: nigel@kanukaconsulting.co.nz or find me on Twitter @The_NthDegree
Oh, and if you hate the tools I like, cool, let me know what's better :)